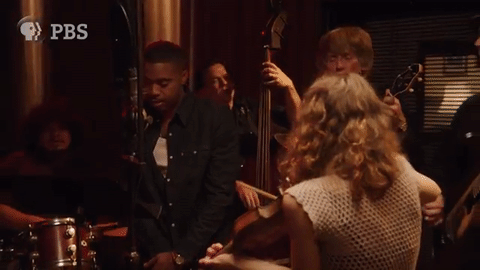 Jack White has teamed with both Grammy- and Oscar-winning (among many other accolades) songwriter Joseph Henry "T-Bone" Burnett and legendary actor Robert Redford for American Epic, a three-part documentary series, recording project and film which focuses on the birth and early, pioneering days of recorded sound (read: music) in the 1920s.
In a clip from the show, Nas and Jack perform a cover of Memphis Jug Band's 1928 song "On the Road Again." In the clip Nas compared the lyrics of the song to today's hip hop. "It sounds like something today. These guys are talking about women carrying guns, protecting their honor, chasing down some woman who's done them dirty. This is not high-society black folks. This is the down-under, street, wild black folks that they're singing about. And it's the same as today – it's the same as rap music today."
American Epic will debut May 16th on PBS, while Nas and White's performance will appear in the American Epic Sessions concert film on June 6th. The music from American Epic will drop in multiple forms: an accompanying soundtrack to the documentary (out May 12th), the sessions recordings (American Epic: The Sessions, out June 9th), and a massive 100-song box set (American Epic: The Collection, out May 12th).