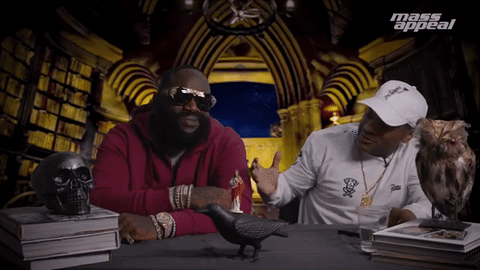 Blah, blah, rappers and the Illuminati, yada yada yada. But honestly, I don't know why this wasn't created sooner.
Prodigy — Mobb Deep lyricist, part-time chef and Illuminati conspiracy theorist — has teamed with Mass Appeal for a new series, "Paranoid Activity," where he sits down with a variety of people to talk all things secret society.
His first guest is Rick Ross (sidebar: why haven't they done a song together yet?), whose name tends to come up whenever the Illuminati talk kicks up. Naturally, Rozay denies that he's a member (but then again, don't they always deny their membership in public?), but if they came a-calling he would immediately chunk up the deuce and sign up.
Afterwards, he an P talk "Idols Become Rivals," Wingstop and more. The show then ends with the two putting a curse on every viewer, because Illuminati.