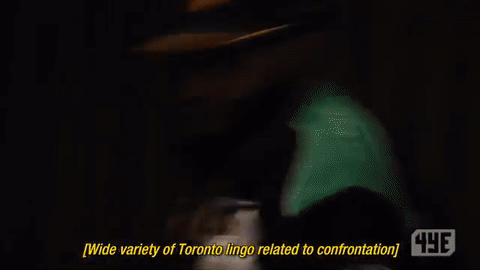 Drake recently appeared in a sketch video with Toronto parody duo 4YallEntertainment, who he sampled on More Life's "Madiba Riddim."
The duo's latest video made fun of Toronto jargon, inserting subtitles like "[indistinguishable Toronto lingo]" while people fought and translating native speak to proper English. Drake eventually dropped by "T-Dot Goon Scrap DVD" to review it, then got into a T-Dot Goon Scrap himself once he rated the DVD a three out of ten.
Watch the segment below.