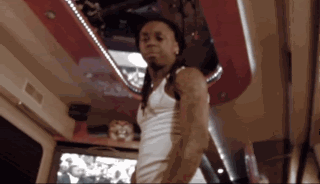 Tunechi is not with the antics of one The AIDS Pill Price Gouger-Slash-Douchebag.
Back in December controversial "pharma bro" Martin Shkreli claimed to have been in possession of a copy of Lil Wayne's Tha Carter V, which has been vaulted due to the ongoing legal problems with Birdman. Shkreli would then take to the e-waves, live-streaming a purported song from the album with Kendrick Lamar.
TMZ is now reporting that Wayne's camp is now threatening legal action against Shkreli for the live stream. As it turns out, Shkreli initially agreed not to share songs in any way, shape or form, which he then reneged on. In response, both Wayne's camp and Universal Music Group have sent Shkreli cease and desist letters, attempting to force him to stop leaking songs or face a "massive lawsuit." VIBE also reports that Wayne's camp is demanding that he return his version of Tha Carter V as well.
While the never-ending saga of Tha Carter V continues, things aren't too bad for Wayne fans: T-Pain finally shared tracks of what would have been his and Weezy's T-Wayne project.