I've never seen a single episode of HBO's Game Of Thrones. In fact, all I know about the show is the phrase "winter is coming" and this goofy .gif that occasionally flies across my timeline: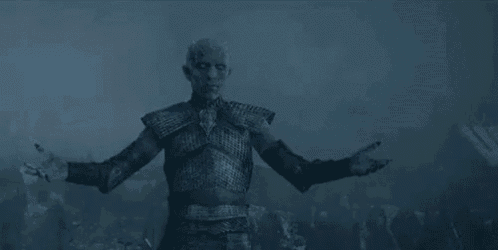 As it turns out, the show is about to end soon, and its seventh season debuts July 16th on the premium channel. And, for people like me who don't know what happened in the first six seasons, Ras Kass has taken the liberty of updating me and others with this expansive Game Of Thrones recap freestyle. Rhyming over the hip hop take of the GoT theme, Ras filled me in on every key piece of the show. It's actually pretty interesting, so take a listen below.
Sorry, I just find this .gif to be hilarious.