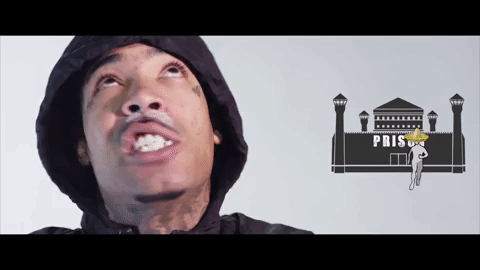 Let's get the semantics out of the way first.
Gunplay will follow his solo debut album, Living Legend, with The Plug, out June 9th. The album actually follows his and Mozzy's collaborative effort, Dreadlocks & Headshots, which is out now. Don Logan has released the second offering from The Plug (after "Patience"), the bluntly-titled "Cocaine."
The video itself is an ignorant masterpiece. Gunplay — replete with white, powdery residue under his nose — spends three and one-half minutes professing his love of all things Rick James: how it got him out of the hood (but in trouble with his mother), how it put filet mignon on his table (at the cost of destroying his customers' homes), how it rides shotgun with him in his car (while next to a shotgun), and the like. Essentially, it's a reincarnated take on O.T. Genasis' 2014 equally ig'nant "CoCo," and the DopeHouse is here for all of it.