The 2017 NBA Finals have… well, not been as entertaining as its 2016 predecessor. With the Golden State Warriors on the verge of winning their second championship in three years, perhaps the one person that can save the Cleveland Cavaliers is… Spider-Man?
Sony/Marvel has been airing spots in support of their upcoming film Spider-Man: Homecoming, which features the hero on a snack run for Tony Stark. While in a bodega, Spidey runs into DJ Khaled… literally.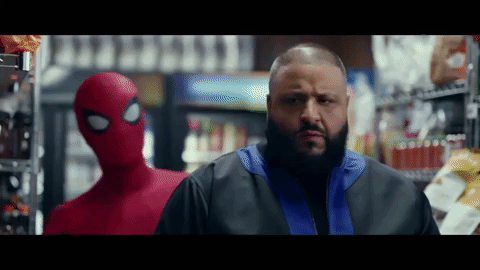 Two women see the interaction and want a picture from Khaled, but it's not the shot he thought he'd take.
Khaled, on the other hand, is readying the release of his tenth album Grateful, which arrives June 23rd, recently releasing the Drake-guested "To The Max." He is also planning to reveal the tracklisting to the album on June 9th.