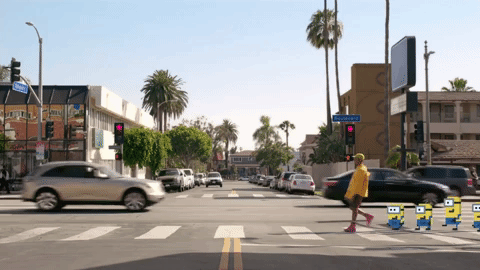 Thanks to the minions, Station Wagon P has returned.
Pharrell has unveiled the video for his solo track "Yellow Light," which is the first single off the Despicable Me 3 soundtrack. Shot in May 2017 in a Los Angeles neighborhood, the video is a retro-laced and special effect-heavy tribute to the bright ball of warmth in the skies (that's the sun, to be exact), with Pharrell and the minions running rampant through the city as 8-bit characters before taking on new villain Balthazar Bratt in a dance-off.
A cheery second cousin to P's mega-hit "Happy," the video can be seen below.