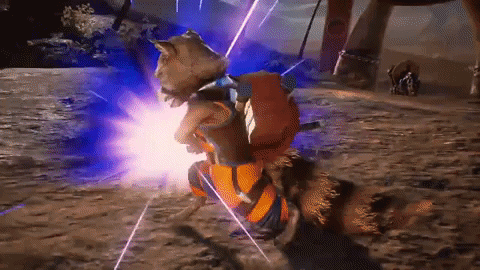 Eventually, it hit me: I got tired of video games.
Let me rephrase that. I didn't get "tired" of video games, as the entertainment setup in front of my television suggests. It's just that, after I moved to New York, the manic sessions I shared with my sparring partner — my cousin, Crazy Michael — had been limited to sporadic online sessions that were incumbent on when we were free to actually do so (which, given the time differences, became even more rarer). Sure, playing against a random online opponent sometimes yielded joy, but more often than not I'd have to suffer through an incorrigible douche with a panache for racist commentary.
At one point, Quinton "Rampage" Jackson — a known gamer — once admitted to having to stop because of all of the racist messages he got.
So, at this point I've found myself playing single-player games than anything. I haven't even touched Madden in a while now, but that's more because they just make the same game every single year. However, Marvel vs. Capcom: Infinite is about to bring me out of that self-imposed exile in a heartbeat.
The sequel to 2011's Marvel vs. Capcom 3: Fate of Two Worlds, the game is a throwback to 1997's Marvel Super Heroes vs. Street Fighter by making it once again a two-on-two battle, and re-incorporating the Infinity Gems seen in Marvel Super Heroes back in 1995. While previews and trailers have been released, the game was formally introduced today (June 13th) at the 2017 Electronic Entertainment Expo (E3).
Needless to say, I'm hyped for this. While it will certainly bring back all of the things that cost me and millions of players their precious (and expensive) video game controllers, at this point I'm willing to deal with the unnecessary madness for the chance to continue playing a game series I've been playing for over 20 years now.
Marvel vs. Capcom: Infinite drops September 19th. The demo is available now on the PS4 and XBox One, as are pre-orders.