Vince Staples joined the likes of DJ Khaled, Jarren Benton, and Berner and Styles P when he released his anticipated sophomore album, The Big Fish Theory, today (June 23rd). Now he joins the likes of Nas, A Tribe Called Quest and Missy Elliott with his own Sprite commercial.
A part of the soft drink's 2017 summer campaign with D.R.A.M., Vic Mensa, Kamaiyah, Lil Yachty and Kap G, Vince doesn't even pretend to act like he doesn't know he's in a commercial, asking "random strangers" to "win" a carnival game for a can of the soda.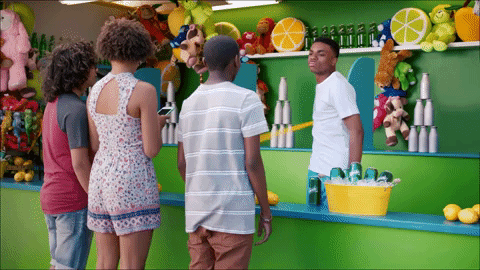 Watch the goofy clip below.