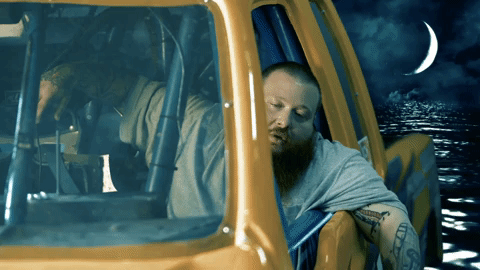 Action Bronson previously expressed a bit of frustration at the holdup of his forthcoming project Blue Chips 7000, his first since 2015's Mr. Wonderful. Since then, he has released the first single in support of it, "Let Me Breathe," and now the song has a wacky set of visuals.
Produced by Harry Fraud the video contains its own "behind-the-scenes" at its making, which nobody can seem to describe. Sure enough, things turn left in the quickest of ways, as all kinds of random things happen: Bam Bam's driving a monster truck across an ocean, Bam Bam trying to do choreography to a bunch of middle- and older-aged men, a gigantic butt pops out of nowhere…
Yeah, just watch the mayhem below.