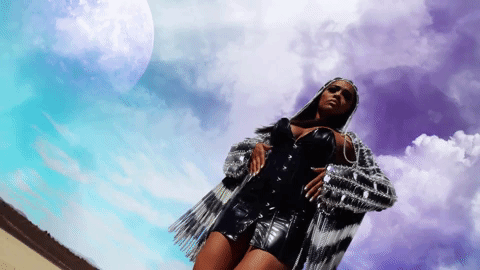 Her first solo project since 2014's The Art Of Chill (and first since her project with Joell Ortiz and Bodega BAMZ, as No Panty), Nitty Scott will release Creature! on July 21st.
Leaning away from the boom-bap stylings of her earlier music, Scott is embracing her Afro-Latina roots and her music has become reflective of that, as evidenced from the first single "PXSSY POWAH!" "[It] is a radical call to respect for the PORTAL," Nitty says to Mass Appeal about the song's color-coded video. "We took it to the [Mohave] desert because when Black and Brown women have been stripped of our right to be free, sexual beings since forever, barren land is a fitting metaphor. But this is a new planet; one where you can't stop our liberation, our magic, our AZÚCAR. This one's for all my sisters in the revolt."
Produced by Fast Life Beats and directed by Damien Sandoval, the video can be seen below.