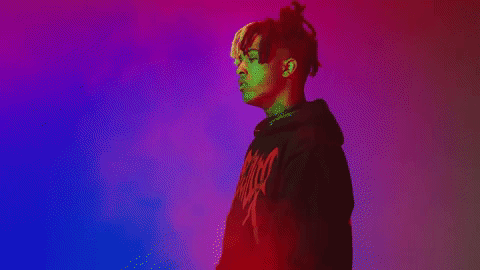 Ok… so this threw me all the way off.
As I stated earlier when XXL revealed their 2017 Freshman class, I did not give any critique about XXXTentacion because A: I know him more for his issues and fights with Rob $tone than for his own music, B: the one song I do know, "Look At Me," caused a rift with Drake, and C: the many legal issues he faces.
So color me surprised when I listened to his Freshman Freestyle, and lo and behold he had the most lyrically dense session out of all ten artists. In less than 40 seconds he name-checks J. Cole, drops knowledge about the lie that is Christopher Columbus, divulges his thoughts on Jesus Christ, and more. It got a bit murky towards the end, but… wow. I'm impressed.
Get to know more about Jahseh Onfroy, below. And revisit the freestyles from Aminé, Kap G, Kamaiyah, MadeInTYO KYLE, Ugly God, Playboi Carti, PnR Rock and A-Boogie.