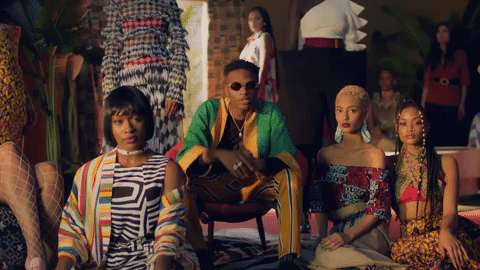 Nigerian superstar Wizkid makes his formal stateside introduction on July 14th, with his first American album Sounds From The Other Side. Sounds is fronted by the Drake-guested " Come Closer."
The song already received a video, in which Drake did not appear in. As it turns out there were two videos shot for the single: one directed by DAPS, and one directed by Alan Ferguson (Solange's husband, who also directed her "Cranes In The Sky" and "Don't Touch My Hair" visuals). While DAPS' version was officially released, Ferguson has now shared his formerly vaulted take on the song.
Saturday Night Sexy alum Sira P Kante stars as the leading lady in the vibrantly colorful visual, which feels like an amalgamation of Ferguson's videos with Solange and Little Director X' 2003 video with Wayne Wonder, "No Letting Go."
Watch below.