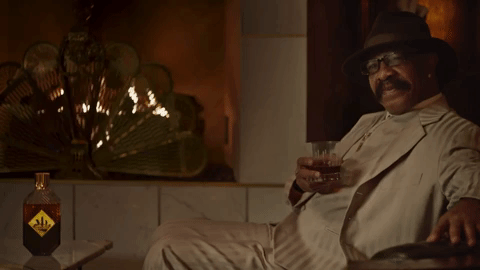 Say what you want about the guy, but Drake has always been willing to tap into his goofy side.
Aubrey, along with his father Dennis Graham, star in a pair of short adverts for the former's Virginia Black Whiskey (which he launched in 2016), where they parody Dos Equis Beer's "Most Interesting Man in the World" with "The Realest Dude Ever." In their vignettes Dennis learns viewers a thing or two about going dutch and proper durag accessorizing.
Going Dutch
Durags
It's absolutely ridiculous, but it got a laugh out of me.