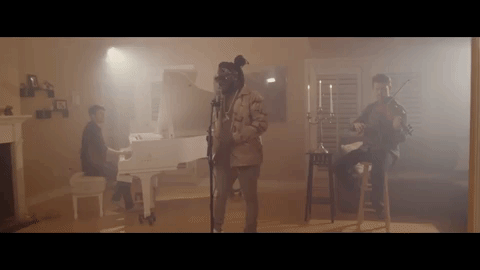 You know that the DopeHouse is already here for all of this.
Quasi-revisiting his epic NPR Tiny Desk Concert in 2014, T-Pain recently appeared on To The Beat with Kurt Hugo Schneider, which features a variety of artists collaborating with the hugely popular producer of YouTube music videosto arrange, record and film a brand new track and accompanying music video. As the first guest of the show Faheem, backed by only Kurt on piano and a violinist, mashed up four of his songs — "Best Love Song," "Buy U A Drank," "I'm 'n Luv (wit a Stripper)" and "F.B.G.M." — into one epic jam session. And, like his NPR showcase, he does it sans Auto-Tune.
The likes of Anderson .Paak, K Camp, and Aloe Blacc among others will appear in future episodes as well. When you're done watching this, revisit our Salute To T-Pain Mix, as well.