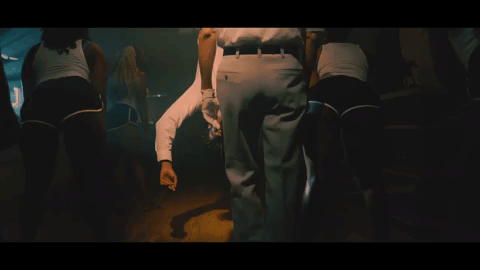 At the end of the season finale of his and BROCKHAMPTON's debut show on VICELAND, "American Boyband, Kevin Abstract revisited his 2016 project American Boyfriend: A Suburban Love Story and debuted a video for "MISERABLE AMERICA." For those who missed it, the video has been released to YouTube as well.
Exploring his sexuality, Kevin is sent to a torturous "conversion camp" where he is strung upside-down in front of a plethora of women. Fortunately, one of the women frees him — and the others — by flipping the tables on the demented head of the camp.
BROCKHAMPTON's SATURATION is out now. They will also be setting out on their first North American tour, Jennifer's Tour. Tickets and dates can be seen and purchased here.