After sharing the much-ballyhooed video for the 4:44 bonus cut "Adnis, JAY-Z has followed up with the accompanying set of footnotes for the single. "Adnis" Footnotes
Intensely personal, "Adnis" focused on Jay's struggling relationship with his own father (the two were able to make peace before his father passed away). As is the norm, he's invited the likes of Chris Rock, Will Smith, Bill Burr, Kevin Hart, Van Jones, Anthony Anderson, Mahershala Ali and Danny Glover — the latter two who starred in the video — to open up on their own respective relationships with their fathers.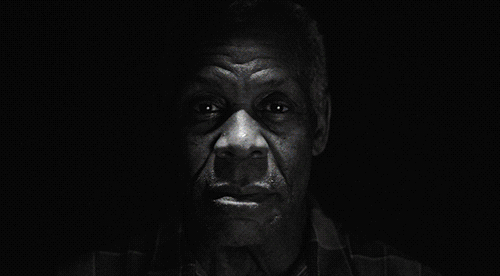 "You know all my songs up to this point have been about anger with my dad," Jay says. "You left and I haven't seen you for all these years. You ain't sh*t and I don't f**k with you. But as an adult, looking back… I look back on the situation and I have a different perspective of it. Because, the facts. My dad married my mother, at a time where everybody was leaving. He tried. My mom had two kids before him. She had four kids by 20. They were young! Right? So, that don't check the box of what I thought. That don't check the box for someone who wasn't shit. You married this woman, had four kids, and you were together for 11 years. Wait a minute, now the story gets different — so you wasn't this scumbag who just broke out. What happened to you? So you start thinking about it.
"My uncle got killed; my dad's younger brother, he got stabbed. It put my dad in this weird place. Depression, using drugs. It became a slippery slope. And then he couldn't face his children at some point. It wasn't that he was leaving, he was embarrassed. 'I'm not even myself anymore. I can't come to you as myself, I'm embarrassed.' And that was the separation. And if you look at it in that scope, through that lens, you don't look at it in such a harsh view. You look at it like 'man, life fucks you up, I'm sorry. I wish you would've told me. I wish you could've said something. I could've helped you.'"
The next video to come from 4:44 will be "Moonlight."