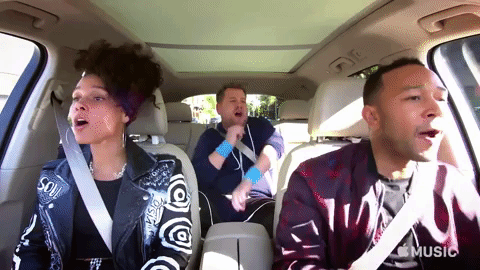 Now its own standalone series on Apple Music, Carpool Karaoke kicked off its inaugural season with Will Smith acting a fool while performing some of his most popular hit songs with James Corden. This time, Corden takes the proverbial — and literal — back seat for his next pair of guests, Alicia Keys and John Legend.
In their episode, the duo end up singing each other's hits ("Fallin'," "All Of Me," "No One") as well as funk classics ("Hollywood Swingin'"), before making up random jingles for random knick-knacks (Lyft, natural deodorant, erection problems), before the two "randomly" go to a laundromat and put on a mini-concert in betwixt the detergent and bleach.
A preview of the episode can be seen below; the full episode of Carpool Karaoke can be seen on Apple Music.