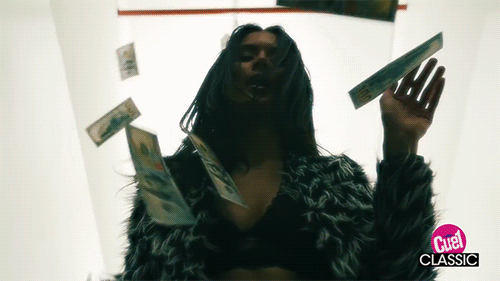 Remember VH1's Pop Up Video? It was a seemingly inexpensive (though it really wasn't; each episode cost about $30,000) yet creative way to learn interesting tidbits about music videos by way of "pop up bubbles" that shared information about the artist and video.
OnCue utilizes that style in his latest video, "Rent Money." Shot in both California and New York, Cuey offers up quick quips about the video, from the fur coat he's wearing (in 90 degree weather) to the "vixen" in the video (found her the new-school, old-fashioned way: he slid in her DMs). Some are absolutely ridiculous, apparently every white rapper is either G-Eazy or Macklemore these days, according to white people.
Directed by Hunter Lyon, the visual can be seen below.
For those interested, her name is Bella Mazi.