Got Snapcchat? Good. Don't? Even better.
Regardless, Action Bronson will "retire" from rap to accomplish his longtime dream: that of a "millionaire matchmaker." Debuting today (August 30th), Bam Bam has teamed with VICELAND, Match.com®, and Snapchat for Hungry Hearts with Action Bronson, an off-the-wall dating show in which a pair of singles will be sent on "curated dates" with Bronson pulling the strings throughout it all. The first episode stars Dean and Olivia, who — at the behest of Bronson — spend the day at a graveyard at Ozone Park, Queens, before dining at D'Angelo's Italian Sausage Truck. Because, why not.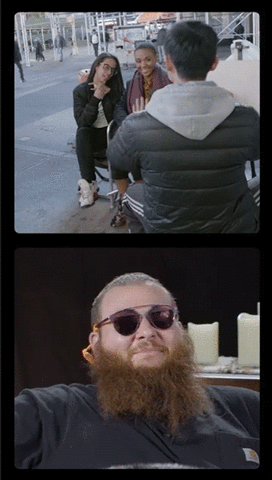 A trailer of the episode can be seen below, with the full episode on VICE's Snapchat account. Don't forget: Bronson's Blue Chips 7000 is out now.