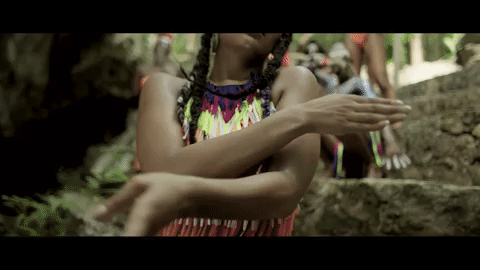 Leaning away from the boom-bap stylings of her earlier works, Nitty Scott has embraced her Afro-Latina roots and her music reflected as such, as evidenced on her sophomore album Creature.
Her latest video in support of it, "La Diaspora," is another example. "La Diaspora tells the whimsical story of Negrita In Wonderland," Nitty says. "A journey into an indigenous utopia that celebrates diasporic identity and tribal life in the pre-colonized world." The video is a vibrant display of color, and a celebration of Nitty's heritage.
The Cutter Hodierne-directed visuals can be seen below.