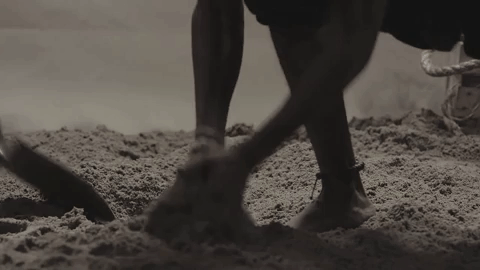 One of my favorite songs of 2017 is KAMAU's charmingly beautiful "Mint." The New York-based eclectic is will soon release the follow-up to his 2016 EP A Gorgeous Fortune, and has released a new single "GRā" (pronounced "gray") in support of it.
Slated to arrive on his upcoming project The KAMAU-CASSETTE: ŭRTH GōLD, "GRā" is a track that touches on reparations and oppression, among other unfortunately relevant topics of today. "This is the song of the modern Sisyphus," KAMAU says of the Carlyle Smith-directed visual. "In it we see two characters, trapped in a situation where the very nature of their work is cyclical and infinite. One worker digs a hole in sand/time, the other fills it with sand/time."
The video can be seen below. The KAMAU-CASSETTE: ŭRTH GōLD arrives September 12th.