In 2013 Danny Brown held his first Bruiser Thanksgiving, an event meant to bring the both Detroit community and charities together for the holiday season. It has since evolved into a noteworthy annual event, and this year aims to bring even more attention to the city.
Going down November 22nd The Bruiser Thanksgiving will take place at Club Fantasy, a venerable venue in the Motor City which will soon close its doors to be replaced by a bridge to Canada. Alongside a rave afterparty with Venus X, John FM, Container, JLin and Detroit Lines (the duo of Skywlkr and Black Noi$e), Brown will co-headline the night with none other than Lil B.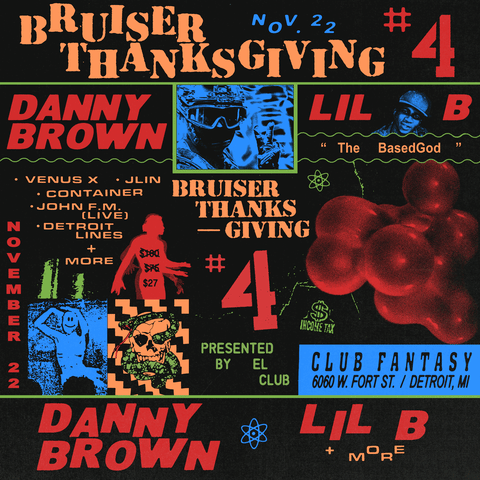 Tickets are available now.