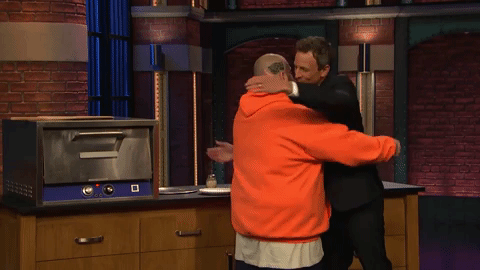 At this point, I need to be wherever Action Bronson is.
At concerts, he's given away everything from eighths to XBox Ones to flat-screen televisions. On his dating show he sends contestants to some of the most amazing food spots in New York. And on Seth Meyers' late-night talk show, he brought him some more fire.
In between speaking on his album, his Harrison Ford-cosigned cookbook, his food show and said dating show, Bam Bam brought Seth a giant baked ziti pizza pie from his favorite spot in Flushing, Queens. Screw going to his show to listen to him rap, I'm trying to furnish my house and fill my belly.