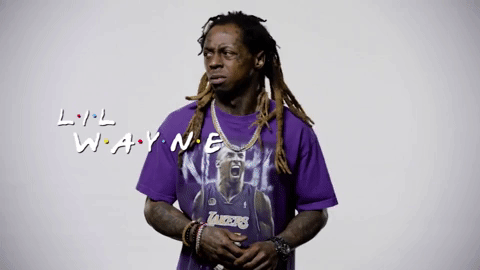 The 2017 NFL season is well underway, and there's the usual assortment of storylines: which New York team will suck more, which Los Angeles team will suck less, and who's going to be suspended for taken PEDs, getting in trouble with the law, or both.
Side note: yes, I "know" the quasi-hypocrisy that I, a Black man living in America, faces whenever I watch an NFL game, but both Power and Insecure are off the air, The Walking Dead hasn't been good in a while and Atlanta is nowhere to be found. So… there's that.
Anyways, yesterday on Fox NFL Lil Wayne — rapper and noted sports fanatic — was in a skit that parodied the theme song to Friends. No, it's nothing like JAY-Z's Friends parody in the slightest.
Also: the irony of Weezy singing "So Colin told you life was gonna be this way," given his… uh… stance on Black Lives Matter and all. Yes, he might be referencing Colin Cowherd, but I'm just going to assume he really meant Kaepernick instead.