It's official: Cardi B is the most successful Love And Hip Hop alumna of all time (and I mean this in the most complimentary way possible).
The Bronx-reared talent has landed her first chart-topping single, as "Bodak Yellow (Money Moves)" finally reached No. 1 on the Billboard Hot 100. "Bodak Yellow" also had the pleasure of knocking Taylor Swift's Kanye West-bashing single "Look What You Made Me Do" off the top spot in the process.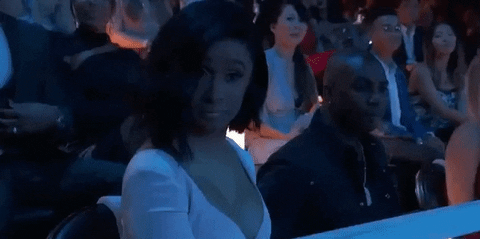 "Bodak Yellow" has easily surpassed the song which inspired it, Kodak Black's "No Flockin'," which peaked at No. 95 on the Hot 100. Kodak has since released both a sequel to "No Flockin" and remix of "Bodak Yellow," essentially bringing things full circle.
Cardi is also owner of the first solo female rap single to top the Hot 100 since Lauryn Hill's "Doo Wop (That Thing)" in 1998.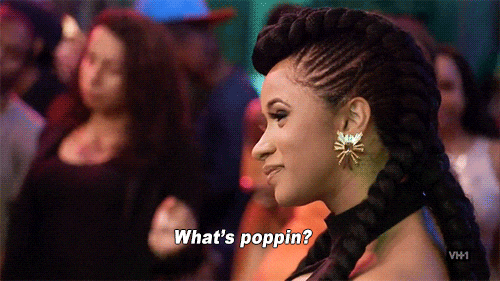 Cardi had recently announced that she plans to release her debut album in October 2017; however, some kind words from J. Cole may have convinced her to take her time on the project.
Meanwhile, the person Kodak Black borrowed "No Flocking" from is probably seething right now at all of this (for whatever reason, I can't find his version), because he's owed about 7,000,000% at this point.
UPDATE (9/27): With success, comes hate. Enter: Azealia Banks, who decided to throw salt at Cardi with a series of since-deleted posts on Twitter.
"She's only black when black want to include themselves in a success story," said Banks. "Because I thought she was going to be a Latina hottie and not a poor mans nicki. It went the other way now I'm over it. Charlemagne and black men in hiphop should have gotten me, remy AND nicki a number one before they gave cardi or iggy one."
"But literally white guys buy black men away from black women and it's soo cringe," she continued. "I'm sorry. Black industry men are too hype for this Latina girl I've never seen them jump like this for remy or nicki. Spinning this 'for the culture' story when they are simply letting white men at Atlantic buy them into hating their own women."
Amazing, right? Anyways, instead of indulging in a back-and-forth and feeding into the hate, Cardi responded with an epic clap-back on Instagram. Posting a clip of Banks rocking to "Bodak Yellow" with the caption, "One of the reasons 'Bodak Yellow' went #1! Cuz even the HATERS love it!"