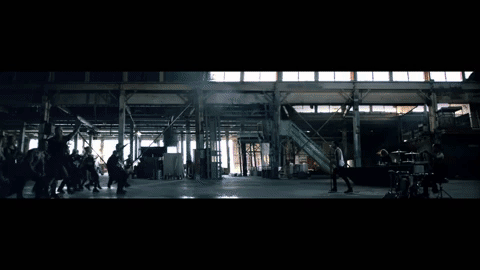 Having been relatively mute on the musical front in 2017, Yelawolf returned this summer with the politically-driven "Row Your Boat," tackling police brutality, mainstream media, and government corruption. Following that, he teamed with Juicy J and Travis Barker for the rock-infused "Punk."
That single now has a matching set of visuals. Matching the song's frenetic energy, Catfish Billy performs the song to a group of moshers alongside Sir J of the Juice and Travis. Somehow, a mosher decides to be the Human Torch, which turns things up to where Travis is drumming on a set that's on fire.
Yelawolf's next album, Trial By Fire (no pun intended), is slated to arrive later this year.