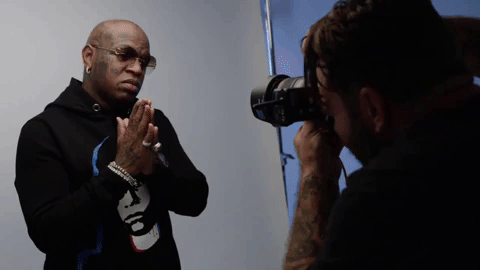 Celebrating their twentieth anniversary, XXL Magazine commemorates the milestone with a special edition featuring "twenty artists at the top of their game" on twenty different covers.
Following 50 Cent's 15th cover for the mag, Birdman — who makes his fifth cover, and first since 2011 — speaks on his longevity, his appreciation of the support XXL has provided throughout his career, and more.
"First, just dedication. It gotta start with you. And really, I never let nothing or nobody stop me. No matter what I might be going through or what you think I might be going through, it still don't stop me from getting up every morning and going to work and hustlin'. Trying to see what's next in this game, 'cause this a game that don't wait for nobody. It never waited for not one individual. You gotta pace yourself on, even if it's air, you gotta chase it. I never strive on getting caught up in no type of social media. My only focus is to work; keep working, keep trying to break these young artists and keep striving. Just trying to keep this legacy going that other great men did before me."
The entire interview can be read here. A behind-the-scenes look at the shoot can be seen below.