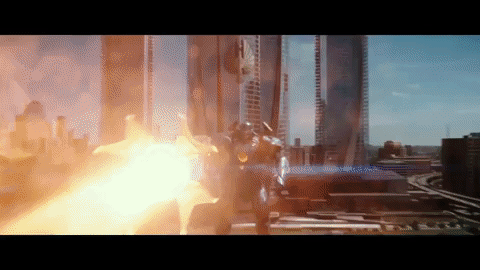 2013's Pacific Rim was… interesting, to say the least. Part Godzilla, part Mobile Suit Gundam, the science fiction monster film went on to rake in $411 million in box offices worldwide.
So, naturally, a sequel will follow suit, Pacific Rim: Uprising. Starring John Boyega, the film continues with the battle between the human race and huge alien monsters called Kaijus. That's all fine and dandy, but the primary reason to watch this trailer is to hear a remixed version of 2pac's "Untouchable," from his 2006 album Pac's Life.
In related 'Pac news, a trailer for the true crime series Unsolved: The Murders of Tupac and the Notorious B.I.G. recently released. The series is set to debut sometime in 2018.