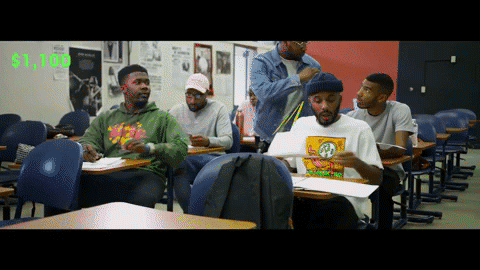 With latest project, Real Person, out now, the Bay Area's Caleborate returns with a second visual for its leadoff single "Soul."
A stark contrast from the "LOVE Version" visual, the "$$ MONEY VERSION $$" instead depicts Cale just trying to deal with real life: going to college, going to work, and just trying to stay afloat. All the while, a counter shows how much he's earning and spending throughout the day. Needless to say, it drains down to zero at the end.
Directed by Adrian Per, the video can be seen below.