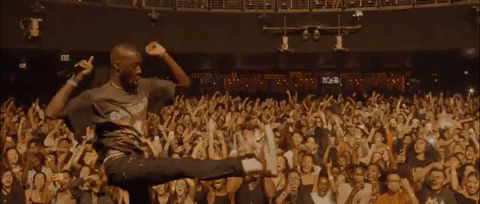 GoldLink's "Crew" — with Shy Glizzy and Brent Faiyaz — has become the DMV native's most popular song to date (and this writer's favorite of his), becoming the standout track on his sophomore album At What Cost and coasting to a Gold plaque in the process. He's even released an EP of remixes for the song.
To keep the momentum going, Gold releases an alternate video for the song. In contrast to the wintery original, this new take is a compilation of the musician performing the song throughout his At What Cost Tour. As Glizzy is not with him at times throughout the tour, the crowd recites his rather memorable verse word-for-word.
Expect this song to continue to be a staple at your local function for the next few seasons to come.