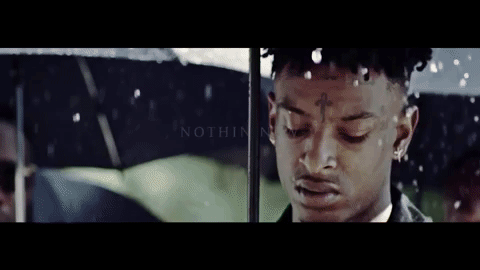 More and more artists are now taking a stand against injustice.
Eminem took aim with a four-minute visceral lambasting of the Orange Emperor. Tory Lanez had a… uh… unique take on police brutality in his video for "Shooters." Now, 21 Savage adds to the mis with his "Nothin' New" video (off his debut album ISSA.
Opening with footage of words from Colin Kaepernick, Barack Obama and LeBron James, as well as videos of nationwide protests, Savage drops an evocative visual in which the youngest family member tries to provide for her clan by any means necessary. 21 is ultimately revealed to be at the funeral of said woman, who was gunned down by the police.