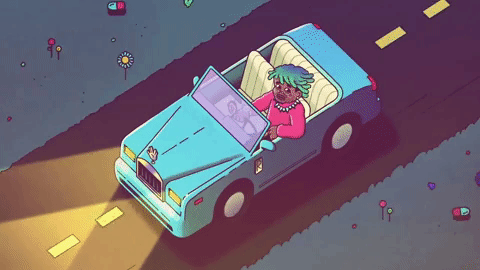 Because, why not: Lil Uzi Vert has dropped an additional 15 videos, for every song off his recently-released Luv Is Rage 2.
Along with "XO TOUR Llif3," viewers can now watch "official visualizers" for the album. However, they are similar to the first video for "XO TOUR Llif3," where a brief animation looped throughout. An example of this can be seen for the Pharrell-guested "Neon Guts," below.
Watch all of the "official visualizers," wrapped into one nice little playlist, below.