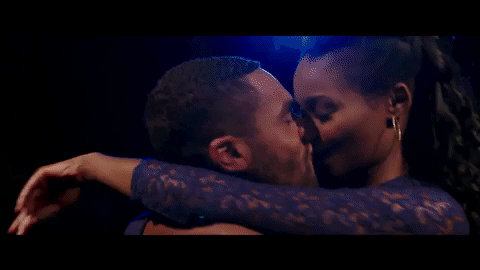 Back in 2016 the RZA and Azealia Banks worked together on Coco, an upcoming musical drama movie directed by The Abbott. The film, which would mark Banks' feature debut, is taken from a screenplay by Nicole Asher in which a hip hop artist (Banks) returns to college following the dissolution of her record deal, eventually finding the world of slam poetry.
The film would have also marked a the formal union between Banks and RZA, as Azealia announced that she would be signing a record deal with the Wu-Tang member. However, things would quickly sour between the two of them following a particularly volatile incident between Banks, Bobby Steelz and actor Russell Crowe that effectively ended their union. RZA would ultimately explain his side of the story in a "Bong"-filled Facebook post.
As it turns out, Coco is still a go. Now named Love Beats Rhymes, the film will also star Common and Jill Scott. Out December 1st in both select theaters and digitally, a trailer for it has now been released.
"I'm extremely excited and vigorously inspired to be working with Azealia in my new directorial installment," RZA also said in a statement. "Producer Paul Hall and I have assembled a cool and eclectic cast to surround Azealia. Our story, which is set in today's contemporary youth culture, will bring a new voice to cinema that needs to be heard."
Watch the trailer below.