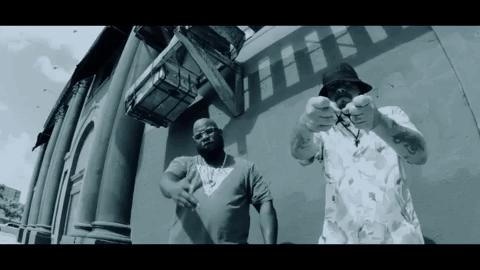 While Meyhem Lauren has recently been a supporting role on Action Bronson's VICELAND show "F*ck, That's Delicious," he hasn't totally eschewed music since his 2016 project Piatto D'Oro. Teaming with the West Coast legend DJ Muggs (Cypress Hill, Soul Assassins), the two will release their collaborative effort Gems From the Equinox on October 27th.
After sharing the first single from the project, "Street Religion" with Roc Marciano, the duo return with the second single "Murder Rap." They have also shared the tracklisting for Gems, which will feture the likes of Bronson, Sean Price, Conway, and others.
Peep both below. Gems From the Equinox is available for pre-order now.
Camel Crush
Street Religion f. Roc Marciano
Shea Stadium f. Action Bronson
Hashashin f. Conway
Aquatic Violence f. Mr. MFN eXquire & Sean Price
151
War Drums f. Hologram & Benny The Butcher
Szechuan Peppercorns f. Action Bronson & Hologram
Redrum
Murder Rap
Tension f. Action Bronson & B-Real