With The Defenders now out on Netflix (and the second season of Luke Cage being completed), the streaming platform unveiled a teaser for the next Marvel series The Punisher in August. Portrayed by Jon Bernthal, the first official — and extremely violent — trailer was released.
The Punisher was originally supposed to "surprise drop" on Netflix, but that as well as its New York Comic-Con panel were cancelled because of the tragic mass shooting in Las Vegas on October 1st. However, a second trailer has been released, as well as its new due date: November 17th.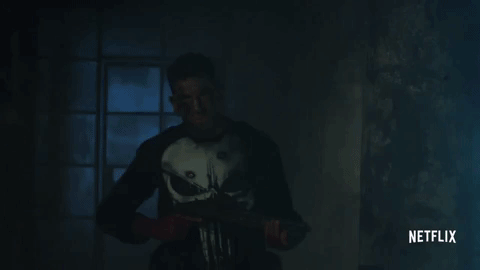 Like its predecessors this trailer shows glimpses into the titular character's past, highlighting his military past. It also teases the potential betrayal by his own government, and the catalysts for his ultimate transformation into the vigilante. Also starring Deborah Ann Woll as Karen Page, Amber Rose Revah as Dinah Madani, and Ebon Moss-Bachrach as David "Microchip" Lieberman, the preview can be seen below.