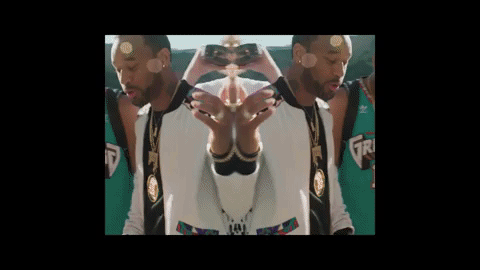 One of Drake's longest friends, P Reign has decided to reintroduce himself with his new (old) moniker: Preme.
"I have been Preme as long as I have had friends," he said about the name switch. It could have been a coincidence or perfect timing but it just started to click, and to be honest I believe that most things in life are mental, so if you think and believe it, it usually happens.
"I think in the back of my mind I always thought I would go back to Preme eventually. I have been having this debate since I put out Dear America in 2014, but when I started making [my debut album], approaching it with Preme in mind, I knew that was it."
With a deal with RCA Records on his plate, he released the first single from his debut album with the label, "Tango (Go)," and now he calls upon PARTYNEXTDOOR for his second, "Can't Hang." In short, it's a massive pool party in the Hollywood Hills attended by the likes of Drake, his father, 21 Savage, Metro Boomin, and even Raekwon. However, the word of the day? Thickness.