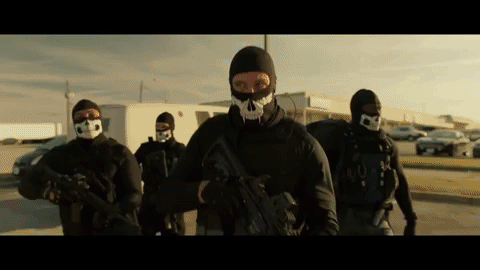 Continuing to expand his burgeoning Hollywood empire, 50 Cent is returning to the silver screen in 2018.
His first main role since 2015's Southpaw, Curtis will star opposite Gerard Butler, Pablo Schreiber (The Wire, Orange Is the New Black) and O'Shea Jackson Jr. (Straight Outta Compton) in Den Of Thieves. 50 will lead a band of criminals plotting to rob the Los Angeles Federal Reserve, while Butler will portray the cop hot on his trail.
The trailer for the film has been released, and it's backed by Kendrick Lamar's "m.A.A.d city." Slated to arrive in theaters January 19th, 2018, the trailer for Dens of Thieves can be seen below.