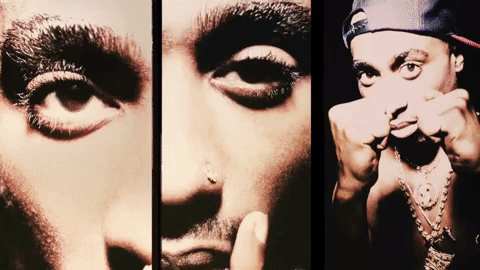 So, to date: there's a movie (All Eyez On Me), there will be a Steve McQueen-reared authorized biography, and there will be a "true crime" series on USA.
So, why not toss one more 2Pac show into the mix?
A&E — the same network that previously aired Biggie: The Life of Notorious B.I.G — will soon debut a a new special, Who Killed Tupac?. A six-part series, Who Killed Tupac? will follow civil rights attorney Ben Crump "as he conducts a no-stone-unturned investigation of the key theories behind the unsolved murder of rapper Tupac Shakur over six episodes." 'Pac's brother, Mopreme Shakur, will also appear in the series, and is a consulting producer.
A&E has begun airing a brief trailer for the series, which debuts November 21st at 9PM. THat can be seen below.