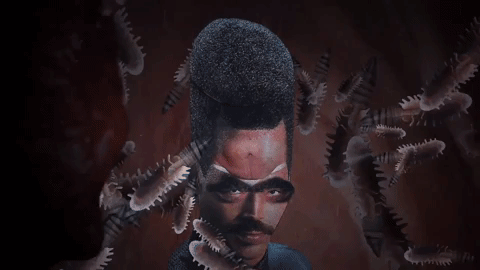 In the summer Flying Lotus released his horror film Kuso. Naturally, he created music for the film, and "Post Requisite" served as the theme music for it.
"Post Requisite" now has its own set of visuals. Directed by Winston Hacking, the eccentric visual reveals that Lotus is "currently finishing his next studio album on Warp." FlyLo recently embarked on his 3D tour, and announced more dates on his Instagram page. He also scored the animated Blade Runner 2049: Black Out 2022 short.
Watch the video below.