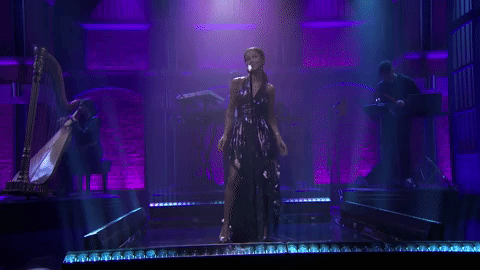 (Presumably) fully come down from her drug-fueled TRIP, Jhené Aiko returned to the late-night circuit for a performance on Late Night WithSeth Meyers.
Backed by a live band and a harpist, Aiko performed "While We're Young" to the crowd. Jhené is gearing up for another trip; first, traveling throughout the country on her own tour, then joining Lana Del Rey and Kali Uchis on their LA to the Moon Tour.
Watch her performance below.