DRAM has always been left of center musically, and this latest offering is no exception.
Following his eclectic collaboration with Rick Rubin, "Check Ya Fabrics," he returns with "Crumbs" featuring Playboi Carti. However, the audio comes attached to some bonkers take on the Peanuts gang, complete with twerking background dancers (with their faces blurred out) and DRAM's dog Idnit doing his best Snoopy impersonation.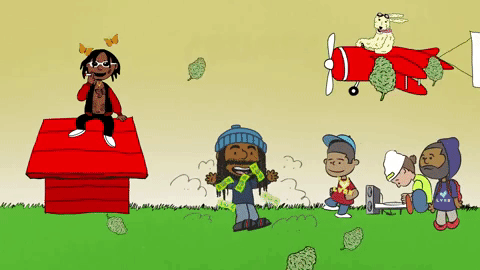 Dude is wacky AF, and we can't get enough of it. Check out "Crumbs" below and keep scrolling for a new Sprite ad that features an animated DRAM alongside LeBron James.