Marvel sat back and let DC do its thing with Justice League, which opened to mixed reviews and the possibilities of the film losing money. Now, they're back to show them how it's really done with the first trailer for their anticipated film Avengers: Infinity War.
A mega-crossover event, the film will include every franchise from the Marvel Cinematic Universe: The Avengers, Ant-Man, Black Panther, Guardians Of The Galaxy, Dr. Strange, Spider-Man and the kitchen sink (presumably). As previously reported, the movie will be a two-part series focusing on the main antagonist of the entire MCU, Thanos (portrayed by Josh Brolin, who is also playing Cable in another Marvel film, Deadpool 2). Needless to say, the past decade has been building up to this moment.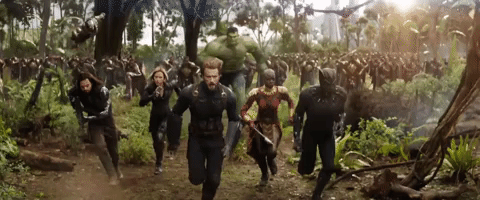 Avengers: Infinity War arrives May 4th, 2018. Watch the first trailer below.