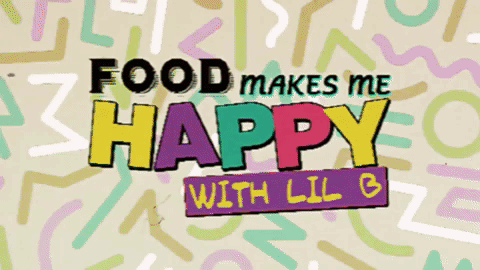 We're actually surprised this hadn't happened sooner.
The purveyor of positivity and unquestioned inventor of The Cooking Dance, Lil B, is now the star of his own cooking show, Food Makes Me Happy.
In the debut episode, the Based God invites Mary Shenouda, paleolithic dietician and chef to the stars. Together, they whip up some mango and pistachio tarts, and Shenouda teaches him about the "caveman diet."
Action Bronson may have some friendly competition on his hands.