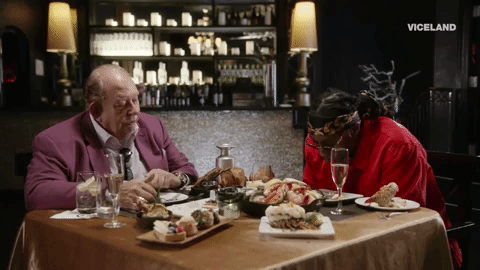 If it weren't for Robin Leach, 2 Chainz wouldn't be hosting this show in the first place. So, it's only right that VICELAND pays homage.
The Lifestyles of the Rich and Famous legend joined Young Tauheed for a segment on his show, Most Expensivest. While his own show hasn't aired in over two decades, Leach is still living the (extremely) high life in Las Vegas. "I wake up to caviar in the morning. I go to bed with a bottle of champagne," he tells the rapper.
Well, damb.
The two then talk about life, liberty, champagne wishes and caviar dreams. Or something. The episode of Most Expensivest debuts tonight (December 13th) on VICELAND.