Did you hear about that one time when Black Thought absolutely melted his Funk Flex freestyle?
The moment went viral, and became the top trending topic on Twitter following its release. Now, after spending several years as a member of the house band — that's The Roots, of course — Thought was finally interviewed by Jimmy Fallon on his late-night show The Tonight Show last night (Dec. 15).
Thought, née Tarik Trotter, spoke about his already 10-minute verbal assault, and received a gift from Jimmy: his entire verse, printed out.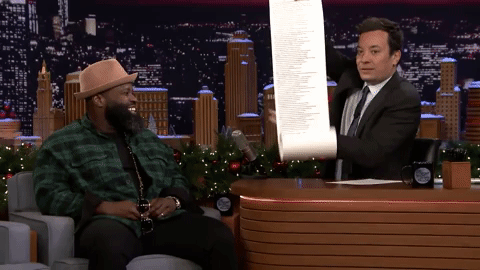 Thought would also tells the story on how he met his future partner-in-music, ?uestlove, and ended things with a mini-freestyle for the audience.