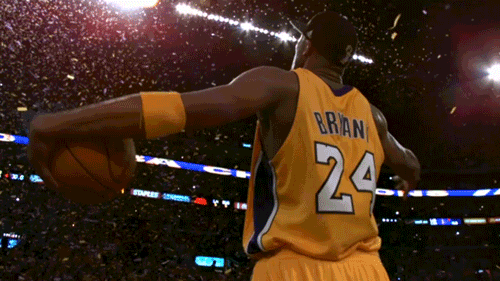 The Lakers fans in both of the landlords of the DopeHouse are undoubtedly excited to hear about this.
Tonight (Dec. 18th) will formally mark a closing chapter of Kobe Bean Bryant's legacy with the Los Angeles Lakers, as both of his jerseys — No. 8 and No. 24 — will be retired and be hung in the rafters of Staples Center.
Ahead of the monumental occasion, Bryant has finally shared his long-in-the-works animated short film, Dear Basketball. Narrated by Bryant himself, the short is based on the poem he wrote in The Players' Tribune to announce his retirement in 2015. It was also announced that Dear Basketball has been shortlisted as a finalist for Best Animated Short at the 2018 Oscars. Bryant will know if the short film will be formally nominated for an Academy Award on January 23rd, 2018.
UPDATE: Nike joins the celebration with three new installments of their puppet campaign with Kobe and LeBron James.