Yep, they actually went through with it.
Following their meme-worthy kerfuffle during the 2017 BET Awards the Migos, several months later, dissed Joe Budden on wax. Taken from Quality Control's Control the Streets Vol. 1 compilation, the group — along with Lil Yachty — teased both the song and video for "Ice Tray" on their social media pages.
The video has now been released. Starting off with a parodic version of Joe's morning talk show Everyday Struggle (renamed, naturally, Old Rappers Struggling), the video then becomes a typical affair in which Yachty, Quavo, Offset and Takeoff flaunt their jewelry throughout the duration of the clip.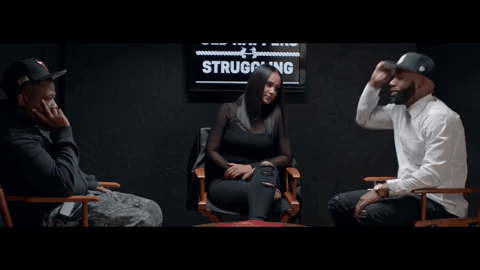 So… that's it? Either way, Joe is likely too busy being a new father to really be concerned with this.