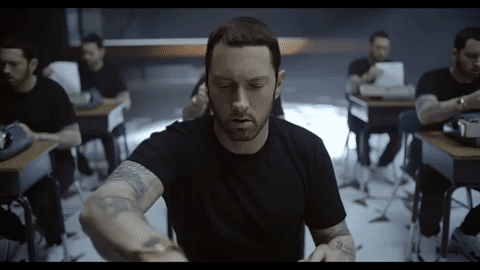 While the album has received mixed reviews, Eminem's ninth album Revival is slated to debut atop the Billboard 200 in its first week. With projects at nearly 250,000 equivalent album, it would mark Em's eighth chart-topper on the chart.
Slim Shady is now prepping the release of the video for its first single, "Walk On Water." He has unveiled a brief teaser of the video, which features a room full of Eminems frantically clacking away at typewriters. Taking to Instagram, Em claimed that he threw out 69,000 pieces of paper during the writing of Revival.
Watch the preview below. The video is expected in the coming days.